WHEN YOU HAVE HAD IT UP TO HERE AND YOU JUST CAN'T TAKE IT ANYMORE JUST CALM DOWN AND TAKE A DEEP BREATH. THEN RELEASE IT. THEN KEEP REPEATING. AND ANYTIME YOU START THINKING ABOUT WHAT GOT YOU TO THAT POINT, ACKNOWLEDGE THE THOUGHT AND THEN LET IT GO.
Eventually you'll leave your CAPS LOCK mode.
Mindfulness meditation is a Western (European/American) take on an ancient meditation practice found in Buddhism. Appropriated so as to leave out its native spirituality, mindfulness meditation in this Mainstream/New Age context is centered around the Western values of efficiency and optimization–that is, living a better material life by proactively seeking that which gives us advantages competitively at work/school and mental peace in this digital age of "instant-everything-everywhere-ness."
People who say "that's a bastardized approach" to mindfulnes would probably not be far off the mark, but the ethics are for another blog post. It's already entrenched in the Western mainstream and has found itself in a pickle due to cherry-picking appropriation. Lawl.
Anyway, according to a page dedicated to informing people about mindfulness meditation, the author quotes Jon Kabat-Zinn, a teacher of mindfulness meditation:
"Mindfulness means paying attention in a particular way;

On purpose,
in the present moment, and
nonjudgmentally."
This version is basically asking you to take a level of detatchment from the emotions (and subsequent actions) we associate with events and see them for what they are under everything.
In my personal life, aspects of mindfulness meditation like proper breathing techniques and clearing your mind have been gently reinforced consistently. Thanks to the martial arts classes and my grandmother's insistance that I use natural, non-pharmaseudical methods to remain focused, a lot of my time has been focusing on properly breathing and trying to focus on the task at hand.
In the periods I applied it, mindfulness reminded me that the past can't be changed and that the future, while important, won't come any faster by being anxious about it. Tension turned into tranquility and anxiety turned into art (I would use the energy to write or draw or do some task that needed doing).
What are the benefits of Mindfulness meditation?
Well, if you're like me, you probably have a lot more to do than you admit and you waste ALL the time not doing it because the moment you think about doing it, you get overwhelmed. By writing out all of the tasks I need to do step by step the night before and meditating in the morning, I find that I am much less pressured by time or expectations.
Another benefit is negative emotion management. Being abroad where my language proficiency isn't as up to par as it could be, I found myself really depressed for a while. Having beaten culture shock, I had (and still have) nostalgia for home. I didn't realize that this was the cause of my darker-than-normal humor and increasingly quick temper. When my partner brought it to my attention, I recognized that I had to do something and among them was meditation, which helped me to remember how to deal with pesky things like that which you cannot directly control.
So how do you practice mindfulness meditation?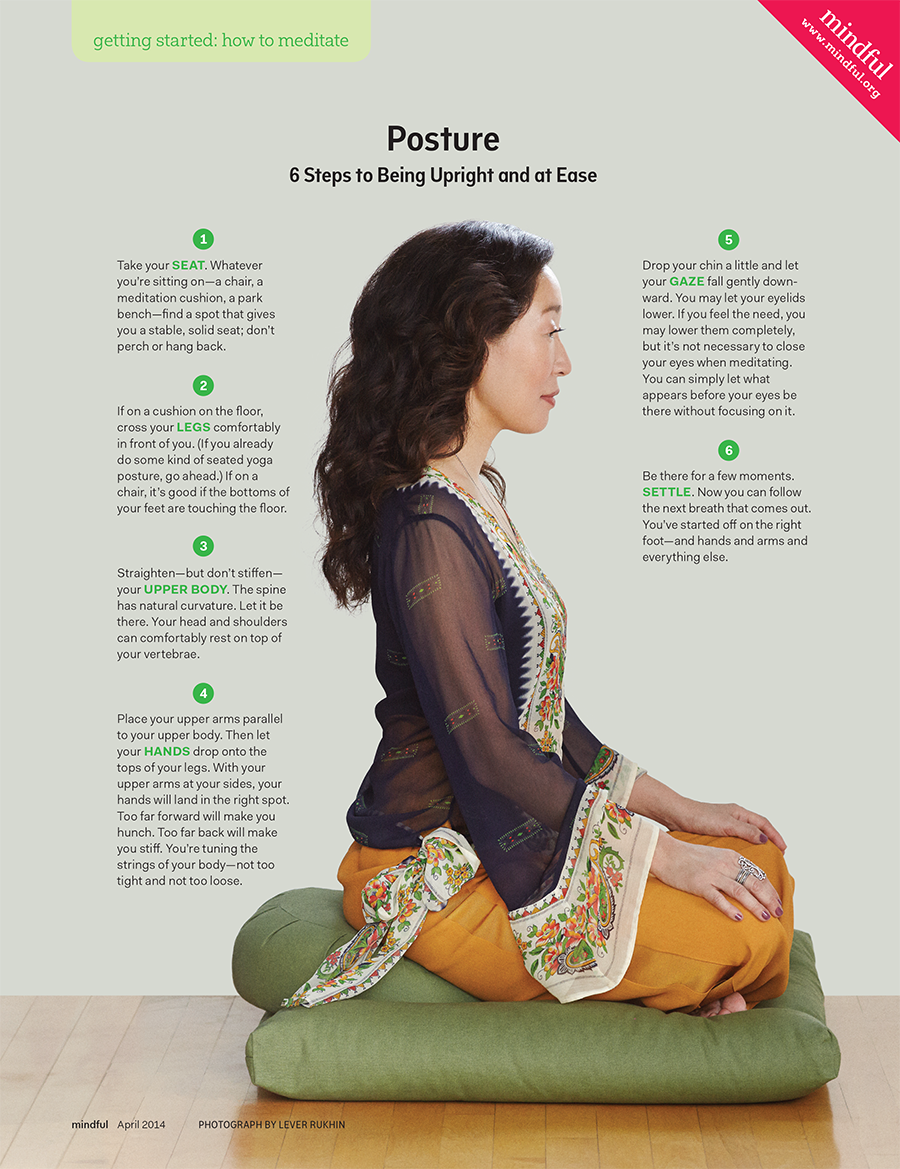 There are multiple resources which I'll link to [x] [x] [x] [x] [x], but be advised there is no substitute for having an experienced teacher guide you. Also, remember that it might pay off to maybe learn about mindfulness meditation in the context of its Buddhist roots rather than only its Westernized form. You may get something more fulfilling from it in the long run.