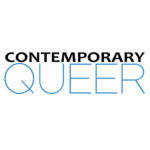 Devyn Springer is an artist-activist and educator from Atlanta whose dedication to all people in the Black diaspora has not gone unnoticed in local communities. A student at Kennesaw State University, a teacher, a photographer, a poet and artist, Deyvn has enough titles to make a Game of Thrones monarch blush.
But that's what happens when you're poppin, amirite?
I had the pleasure to sit down with Devyn and talk about all things Black, queer, intersectional and occasionally shady.