Let me be completely clear: I am not against people protesting unfair policies, speaking up against discriminatory behavior, or rallying for a change in conditions that would benefit everyone. I am in full support of it. I have done it myself.
I would be a hypocrite considering that being outspoken (sometimes standoffishly so) paid my way through college and landed me several opportunities I would not have otherwise had. In fact, I take it even further in saying that in many cases I was encouraged by others to speak up.
In this article, however, I am speaking out against encouraging people from vulnerable populations to take huge individual risks in the name of "the greater good" without responsibly discussing the risks of action taken. I'm not talking about cases in which a person is being abused or horribly bullied, I'm talking about for principles. I think it's irresponsible, and if you aren't planning to compensate them for what was lost, simmer down and let them be in charge without your pressure.
Revolutionaries are Hot, But Chill Trying to Make Everybody a Rebel
I always see people urging others to challenge and stand up against racism, queerphobia, transphobia, etc, at work, school or home and frankly, it's selfish beyond a certain point. They encourage them to make these grand "last stand"-worthy statements and ultimatums, evoking in their minds the iconic image of the man standing up to tanks at Tienanmen Square.
"You need to take a stand or else who will?" you say to them in a your motivatingly inspiring voice.
"You'll inspire a movement that will usher a culture of anti-oppression the likes of which this company has never seen or ever will see again," you say with rousing conviction, the ghosts of past revolutions swimming in the shine of your electrifying and totally original speech.
They speak this beautiful and inspirational advice of liberation and leadership until they've liberated their friend right out of a job and led them straight out of a home. It's especially ugly when someone of relative privilege says this to a more vulnerable person.
Nowadays, whenever a friend asks me what they should do about a situation at work, school or home, I find it very hard to tell them to all-out protest or do anything that might jeopardize their livelihood or ability to have a place to stay if they aren't in immediate harm. Given the rates of [poverty] homelessness and unemployment in queer and trans populations in general, let alone when it comes to still more youth of color in queer and trans populations, I cannot–with a clean conscience–advise anyone to make a stand in these environments without a fallback plan, or at the very least an understanding of the stark reality that jobs and homes do not grow on trees, do not fall from the sky, and are not granted by magical job and home fairies.
In retrospect, I was fortunate to have never been in the situation. I took risky steps and was fortunate enough to have people who cared. The same is not true for everyone.
Risk Some, Risk All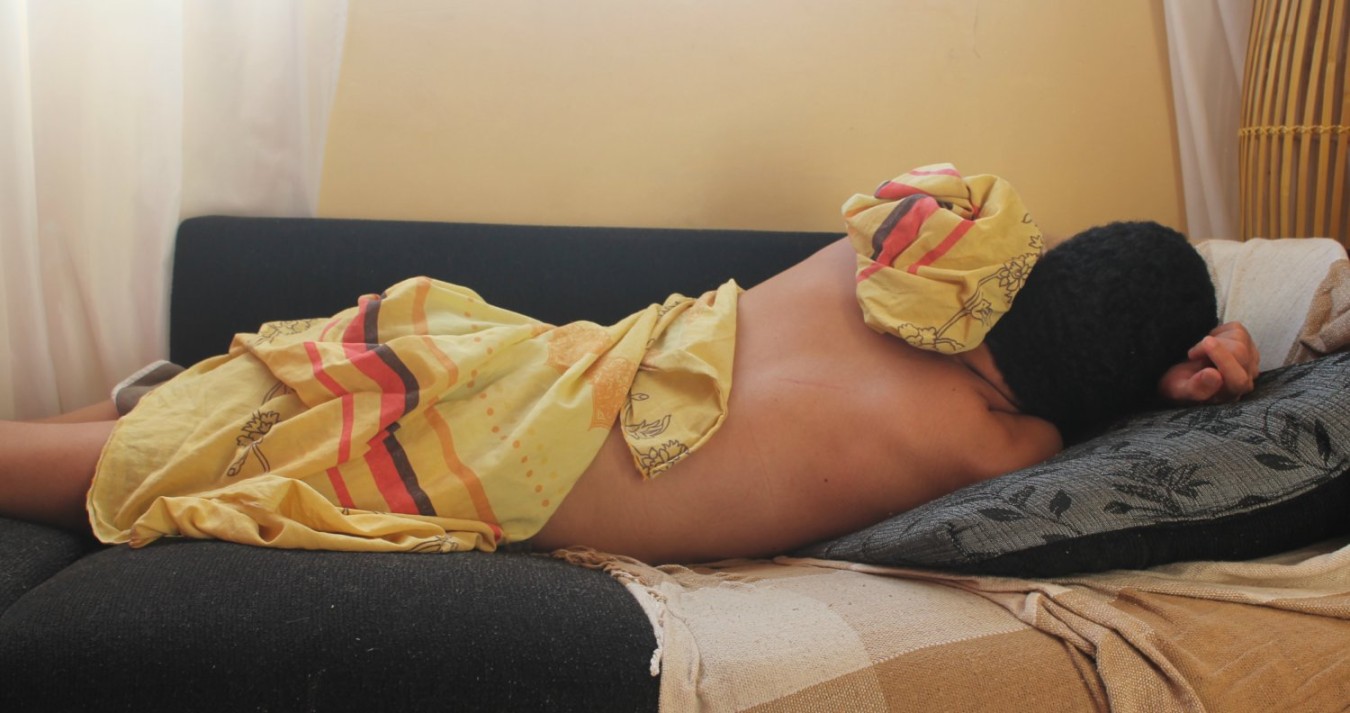 Someone I knew who was somewhat wealthy and from a conservative family decided to rally for change in his upper crust private school. Another acquaitence rallied for change in his public school. Both were expelled and both found themselves without homes.
One found himself with a bimonthly 1k "allowance" and connections to live in a in Midtown condo at a discounted rate because his parents knew the landlord. And the allowance didn't count as "essential money" that paid rent, utilities, food, gas, etc. He also found himself in another, more progressive private school with a new car to get there. The other young revolutionary had to couchsurf until he could find a shelter and he was fortunate enough to stumble upon one that focused on queer youth. He had to begin working and eventually went to get his GED.
While I wasn't the one who gave those two the advice to try starting GSAs in their schools or start rallies, had they asked my opinion at that time I might have told them to make those grand stands.
I say this in reflection of my own activism and my pig-headed advice to others. It was pig-headed because when people told me about their hesitations with coming out to family, with taking a stand, with not feeling comfortable, I was all: "an injustice anywhere is an injustice everywhere" and "if you don't come out, how can you be yourself?"
So now when people ask my advice, I tell them to do the best they can with what they have. I also try to guide them in thinking about their specific individual situations (as opposed to media portrayals) and the potential pros and cons of any decision they make and whether they are willing to risk the possible outcomes. There is nothing more sexy and safe than a well-informed decision. Or a condom. Though while wearing a condom you can still be hit by a bus, so watch out.
Community Ties
Advising someone to risk their community/social relationships is something I also can't do. As many of us know, mainstream LGBT communities can be pretty exclusionary for non-cis and non-white and disabled people. Leaving the relative safety and comfort of our religious or ethnic communities is akin to cutting off the only lifelines we have to core parts of our identities–even if those communities have nasty practices and rhetoric. The lesser of two evils.
I know a man who says he would rather be around the most homophobic West Indian people he can find (he is a first generation mixed-race West Indian) than gay white people (especially men). His reasoning is that he feels stronger ties to his ethnic and regional identities than to folks that frequently see him as "exotic brown spice" and "day laborer"–everything but human. And when "no Asians, no Blacks, no fems" is the frequent recurring line in digital space while side-eyes and microaggressions in physical places, who can blame folks who feel that way?
Choosing not to protest for principles in cases like these are forms of survival. It's living between things that mean to hurt you and choosing the one that won't send you to the hospital–or worse.
Shades of Standpoint
Levels of privileged standpoints often inform the advice we give others because we are generally speaking from what works for us. We don't put ourselves in the shoes of the person we are helping all of the time–we sometimes project ourselves into their situations and wing it from there.
One of my best friends is a trans woman that, when we hung out at my house, never wanted to go to the bus stop alone. And when we hung out at her house, never wanted to walk me to the bus stop when it was time for me to leave. ("I don't think I look good," she might say. Or "I'm just suddenly really tired…")
It had always been my opinion that she should just stop being so lazy and hypocritical and that she shouldn't worry about what other people thought.
Knowing me, I probably would have said something boring like, "If you're confident and fierce, nothing formed against you shall prosper." Or "let me help you come out of your shell and be as confident outside as you are with me".
I would only discover a few visits later that she had anxiety about going outside alone because, as a trans woman, she knew that stares and "well meaning small talk" could easily become physical violence and harrassment. From that point on I insisted on going with her almost everywhere.
I am glad that I never shared that piece of unsolicited "advice" also, though I know her to be smart enough to school me if I ever dared.
What Have We Learned?
Be careful when you are giving advice. This isn't to scare you into thinking that you should never guide anyone, but I hope to have made you think about ways in which you can help others while respecting the agency and circumstances of other people.
Barring 50 shades of shit that could totally ruin humanity's day forever, the world isn't going much of anywhere. We're all just trying to survive and some have to scrap more than others and it doesn't do well to put the weight of the world on the shoulders of people just trying to make it through the day by shaming them because they aren't ushering in The Gay World Order between 9-hour shifts and heavy coursework.
This doesn't mean individuals can't become big heroes, just that it isn't your place to force that on them.