So, how has this week been for the Contemporary Queer?
For Real HRC? For Real, For Real?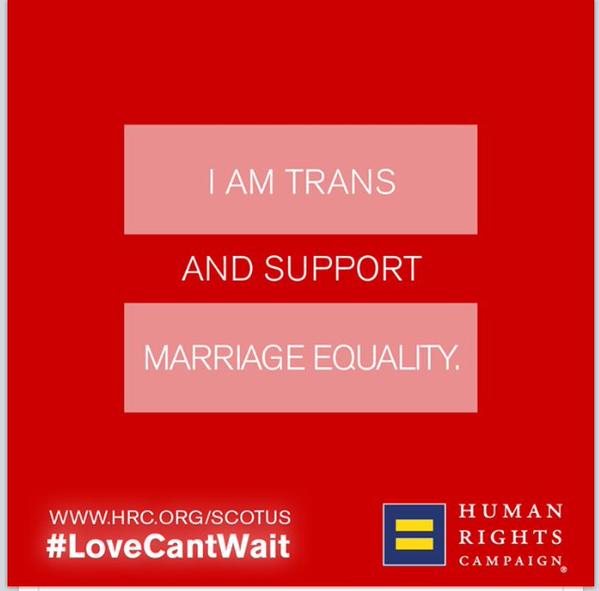 So yeah… Found this on Twitter.
Really, HRC? #LoveCantWait but trans people can take a number? Y'all just gonna… But I had thought…. But y'all had said… I thought we was gonna… Here's why this is a slap in the face to trans people. Again. Or is it a constant slap that never really ended despite promising to do better?
Youth Empowerment Conference (Boston/NE)
The Hispanic-Black Gay Coalition is getting ready for it's annual Youth Empowerment Conference and is inviting you to present in what it calls "currently the largest conference gathering of LGBTQ youth of color and their allies in New England". So if you plan to be around, why don't you share your knowledge and skills with these awesome and deserving kids? Here's the signup sheet!
Perspective on Black Gay Privilege
Tabias Wilson complicated Black Gay Male "Privilege" in Gawker this week, breaking down a piece published earlier by John Fitzgerald Gates about the same topic. In his piece, Tabias went in on what that the "privilege" entailed and offered us a glimpse into his life to demonstrate the high price black queer men paid for the so-called "privilege":
Walking into the office felt like I was on the auction block. I was clothed and free-ish—but my socioeconomic future depended on the presentation of my blackness, the (imagined) invitation of my queerness, and her unfettered, unregulated, and unencumbered access to it. This was the price I paid in order to work on an issue vital to the survival of my people, black people, BlaQueer people. In order to pitch policies, garner grants, and direct funding to black HIV survivors and those at-risk for acquisition, I had to mortgage my body and use the proceeds as license to work on a leash. …Read More>>
 American Vogue's First Openly Trans Model
Finally! 23 year old model Andreja Pejic is the first transgender model to be featured in American Vogue.
"If at the beginning of my career in the modelling industry or half way through it or even this time last year you told me that I would end up having a 4 page feature in American Vogue I would have probably told you 'oh I dunno about that…  So you can only imagine what I'm feeling right now," wrote the 23-year-old transgender model on an Instagram post to announce her breakthrough appearance on the magazine. …Read More>>
 Laverne Cox Subverts the Gaze
Actress and activist Laverne Cox slayed in her empowering nude photoshoot with Allure Magazine! In Laverne's own words:
"But I'm a black transgender woman. I felt this could be really powerful for the communities that I represent. Black women are not often told that we're beautiful unless we align with certain standards. Trans women certainly are not told we're beautiful. Seeing a black transgender woman embracing and loving everything about herself might be inspiring to some other folks. There's beauty in the things we think are imperfect. That sounds very cliché, but it's true. …Read More>>
Your Take
So what's your take in the news presented this week? Good news? Bad news? Got something we missed? Let us know in the comments below!
Got any news you wanna see here next week? Tweet us at @ConQueerMag (use our sidebar too!)